Talent Assessment: Methodologies and Tools
Recruiting can be a daunting process, especially since managers want to hire the best of talent, people who rightly fit into the company culture. This is where Talent Assessment jumps into the frame. The talent assessment test is the right thing to do when you want the right employees who would be the fit in terms of responsibilities as well as culture.
What are Talent Assessments?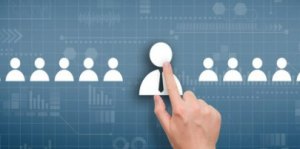 If we were to describe what talent assessments are, indeed it helps companies cut through thousand of applicants and choose the right candidate for the job. Companies should implement talents assessment when they need to hire the right candidate.
Talents assessment is now a part of companies of all sizes. Companies design a pre-employment talents assessment test that candidates must specifically go through. Based on several parameters candidates are selected for the interview process and then they go through the talents assessment screening. These are the deciding factors for a company when they conduct recruitments drives.
To illustrate, some of the famous examples of companies that use talent assessment are Walmart, Sears, PetSmart, Express, Neiman Marcus, and Macy's.
The common perception here is to test the experience and work capability of the candidate. It is as simple as it can get, candidates who go through the tests and ace them are more likely to be the right fit.
Moving on to the criteria based on which the tests are designed, it is specifically hiring and retention case studies. Companies analyze all types of employee data to make the right kind of assessment test. How the candidates perform shows their compatibility with the job role. Alternative names for talent assessment are Pre-employment tests, employment screening tests, employment assessment tests.
How do Talent Assessments Work?
Through online assessment platforms, companies use their HR managers to conduct talent assessments. Such screening procedures truly help the recruiting managers or the HR personnel separate the unfit candidates and shortlist the fit ones.
They are conducted online on a cloud-based platform and must be secured with advanced proctoring tech. The process is automated, inclusive of interviews consequently conducted on a talent assessment platform.
Check out the step by step process to this test:
Creating the tests
Sending out the test invites to the candidates
Proctoring intervention
Identity verification of candidates
Conducting tests
Result report generated instantly
Types of Talent Assessments
Since we already know what talent assessment signifies, let us go through its multiple forms:
Psychometric Test
Companies that need to assess a candidate's thinking abilities, skills, intelligence, personality traits, cognitive skills, motivations, interests, and behavioral style should use this assessment. In reference, the company can obtain certain dark sides to a candidate that doesn't find a way out through general interviews.
Behavioral Assessment
Companies willing to test the applicant's behavioral traits need to look through this assessment. This test signifies assessing generic personalities, motivations, and emotional intelligence. They are the right tests to conduct for certain industries, functions, or roles. They help evaluate how a candidate would deal in terms of behavior when the need be.
Cognitive Ability Test
Deemed best for complex job selection criteria, this assessment helps test candidate's IQ and analytical skills. This is unlike tests that evaluate the current skill sets. Precisely, these skill sets evaluate critical thinking, verbal reasoning, numerical aptitude, problem-solving, and decision-making skills. Finally, they are known as psychometric tests.
Technical Assessments
If companies want to test subject knowledge for any specific job role, this is the assessment test they conduct. Job-related questions are asked in the test based on which the selection procedure follows. Tests are conducted in the form of MCQs and in the same way simulators, to measure job-related skills.
Coding Assessment
Companies hiring for tech roles use this assessment type to shortlist candidates. This assessment type tests the candidate's programming language knowledge and in the second place, technologies knowledge. Some examples of technologies and programming languages, for instance are Java, Python, C++, Oracle, SQL, etc.
Communication Skills Assessment
Parameters that this skill test is the candidate's pronunciation, fluency, grammar, and listening comprehension skills. Companies hiring for customer-facing roles and industries, such as sales, BPO, hospitality, media house, branding, etc conduct this test.
Best Talent Assessment Techniques
We have a bunch of talent assessment techniques that companies could use. They would come in handy at the time of hiring.
Work Samples
One of the most effective techniques for finding the right candidate is work samples. Based on what the job requires, companies ask candidates to complete an assignment. Besides, the assignment portrays if the candidate has the requirements of the job role or not. This means recruiters would ask a developer to write a code, accountants to apply few formulas, and so on.
Job Simulations
An on-the-spot challenge is what this assessment specifically is about. Recruiters give an instant problem and further evaluate candidates depending upon how well they solve it. Online hiring tools let companies carry this technique out, in the same way, or it can be done at the time of the interview. One popular example to best illustrate this technique is when recruiters ask salespeople to sell them a pen.
AL-Powered Interviews
Video interviews are the limelight here where candidates must record the answers to questions asked. When submitted, the recruiter can evaluate them as per their timeframe. This is in itself an equally important tool. It deploys face-scanning algorithms to assess candidates and select the likely ones.
The reliability of this technique is always in question and though it is not the tool for end decision making, it is a great supporting tool.
Job Trails
This technique evaluated a candidate based on their real performance. Companies let candidates work with the company for a certain time, providing pay and evaluate how well they fit into the frame. Though all jobs do not work well with this technique, some work wonders.
Cognitive Ability Testing
As explained already, the technique here is conducting general aptitude tests, to test the intelligence level. It comprises numerical in the first place, verbal reasoning in the second, logic exercises thereafter, and other similar techniques follow. They show how well a candidate can solve problems, also ponder upon various concepts.
Top Talent Assessment Tools
If you are pleased with this form of hiring candidates, it is probably time you use this methodology for your company. Look out for these 12 tools which you can consider at the time of assessing the applicants.
Applied
Codility
eSkill
HackerRank
HireSelect
Interview Mocha
Koru
Mettl
Plum
Predictive Index
Pymetrics
Self Management Group
Talent assessment puts the shortcomings of the traditional recruitment process to hold. Talent assessment amplifies the experience for both the candidate and the recruiter. It makes bringing the best talent on board easy and reliable.
For more information on preparing for the LSAT, visit our blog.
Create. Engage. Inspire.